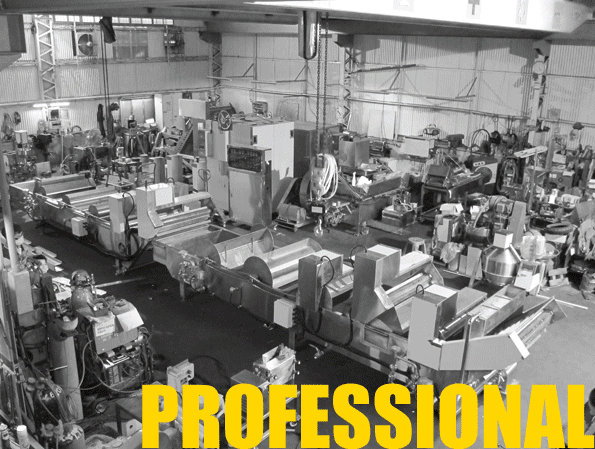 Ding-Han's Service
Ding-Han's Service
[Sales Department]

Ding-Han's sales service, with a comprehensive understanding of customers' product (the texture of raw material…), producing flow (to see how to connect), production size(capacity, output), available space… we provide solutions and customize machines to meet customers' expectations.

Ding-Han's persistence on machine's quality & attitude for responsibility is able to stand the test of time.
---
[R&D Department & Manufacture Department]

Ding-Han has a complete design and development team, not just provide single equipment, but do a whole plant arrangement. With nearly 30 years of experience and expertise, Ding-Han Machinery provides best solutions. We challenge the impossibility in the food equipment industry and try to find better ways for customers to solve the problem of manpower shortage in food manufacturing. We keep thriving upon challenge and accomplishment.

In response to the rapid changing in the food industry, Ding-Han continues to develop and design diversity of machines, and is committed to solving the difficulties on customers' manual processes, shortening production hours, improving producing steps, increasing output of capacity, standardizing production flows.


[Whole Plant Arrangement]

Ding-Han provides whole plant planning, tailor-made machines for each customer's unique producing process.
including chicken nugget line, meatball/ fish ball line, vegetarian food line, radish cake line.... Diversity of production lines for boil / fry / steam / drying …

We design and manufacture the machines. Ding-Han assists customer from 100% manual process => semi-automatically => to a fully automated standardization process.

Furthermore, to complete the line, we're capable of doing technical integration of equipment with other machine suppliers and service partners, cooperating with our satellite factories to assist customers in achieving the goal of entire plant integration.