Tabletop Meat Paste Stirring Machine
DH805S
Small Pulping Machine, Mixing Agitator, Tank Agitator Mixer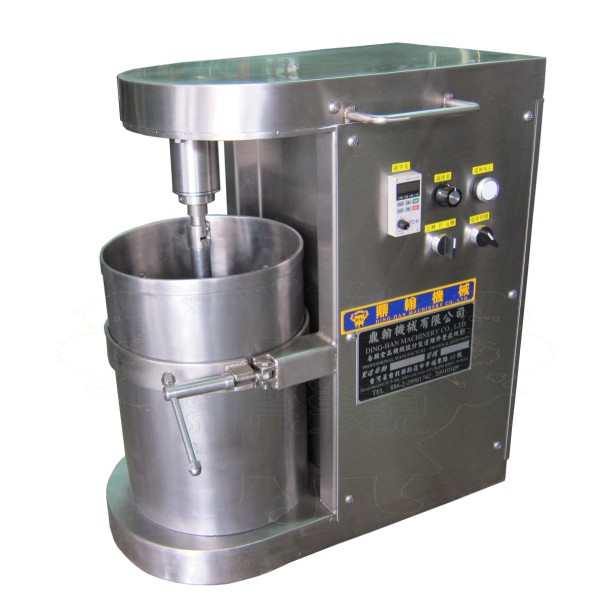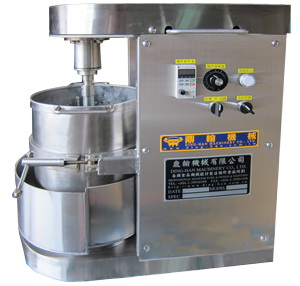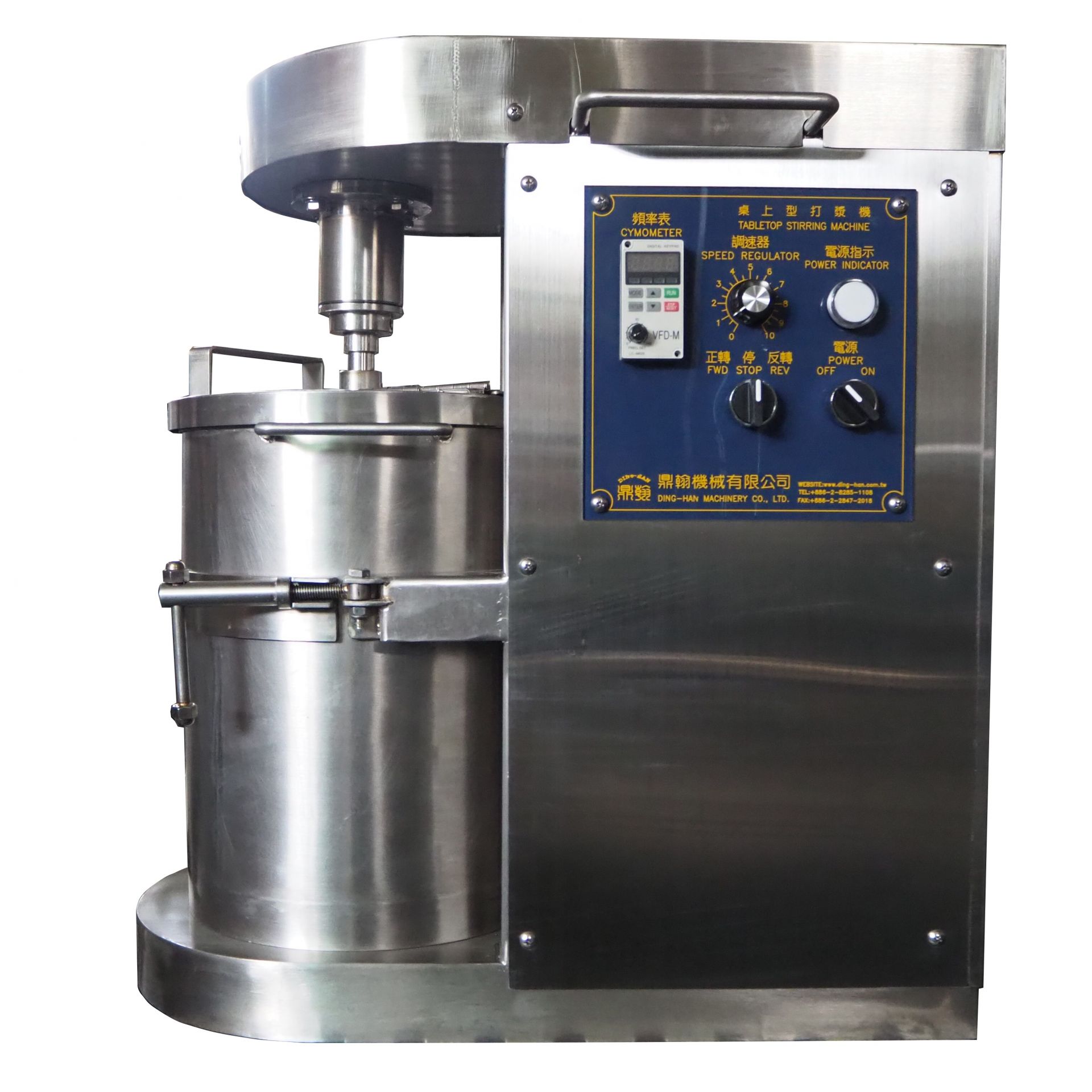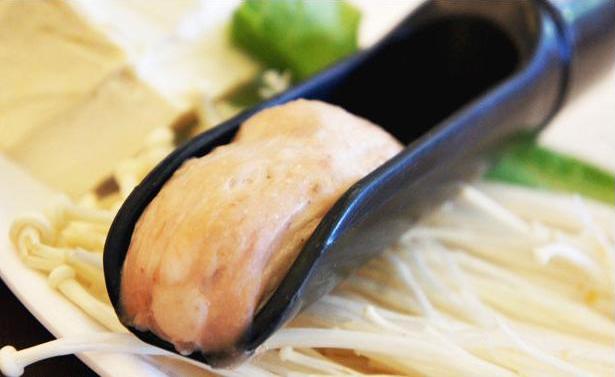 It can stir and mix meat paste or creamy paste to make fish meat ball, meat ball, beef ball & other products made of creamy material.
Table-top stir machine is space saving and can be a demo machine in restaurants or chain stores for fresh food making to customer.
The smallest stirring machine, suitable for experiment to produce other new taste. It is also suitable to be live-showed in restaurant or chain stores for fresh made foods to customer. Whole machine is made of stainless steel with high efficiency, fast and high quality. This machine is easy to operate, dismantle, maintenance and clean.
Features
1. Made of stainless steel.
2. The direction of stir can be clockwise or anti-clockwise.
3. The speed can be adjusted by speed regulator.
4. Come with emergency button for safety
5. Two types of barrel for your choice: normal & thermal/cooling barrel
Specification
Production: 8~10 kg/ batch
Power: 1HP, 220/380V, 50/60HZ, 1 or 3-phase
Size: L600*W360*H620 m/m
Interior: φ250 m/m
Height: 350 m/m
Weight: 70kg
Applications
Applied in every kind of meat, fishery products, vegetarian food mix.
It is a professional machine to make candies, sugar, Taiwanese meat ball, steam-fried baozi, stuffings, eggs, cake, mayonnaise, cream, juice, oil, minced meat, shampoo, hair conditioner, and other liquid substance, etc.
Movies

Table-top saves place and suitable to stir meat paste and be a food mixer.

Related Products

DH805

---

Meat paste stirring machine is applied for making various meat paste. It can stir shredded meat into pulp for making meatball, fishball, surimi products, vegetarian meat, and do mixing and do mixing and seasoning at the same time.

---

DH701B

---

DH701B is an industrial paste stirring machine, suits for making various meat paste for making fishball, meatball, etc. DH701B has strong torsional power especially for shredding/tearing TVP. The stirrer can be detached and the hopper can be pulled out, saves time waiting for discharging material and produce next batch sooner. Additional hoppers can be purchased for different ingredients to increase production with high efficiency, saves time for clean the hopper and avoid mixing smell for different flavors.

---

---
Press Release
[Holiday Notice] Double Tenth Day (Oct. 09-11)

Our office will be closed 3 days for Double Tenth Day. Business will resume as usual on 2021/10/12(Tuesday). Thank you for your kind attention.

Read More

2021/07/27 Taiwan is in second-level alert

COVID-19 had caused Taiwan's third-level alert from past few weeks, but fortunately, now we are in second-level alert. Epidemic have been well controlled and the cases have declined.
Staffs...

Read More

[Expo Event] 2022 FHA Singapore Expo: 3/28 - 3/31

Please contact us for any inquiry.

Read More