Patty Forming and Portioning Machine
DH806-1
(Meat Extruding Machine) Burger/Nugget/Plant-based Meat Forming Machine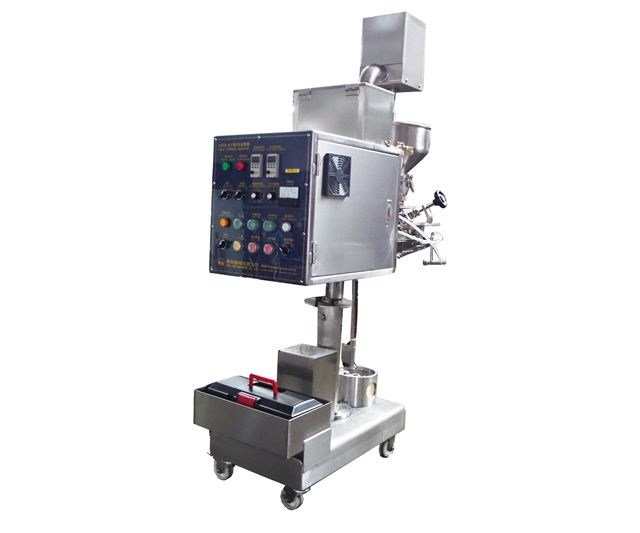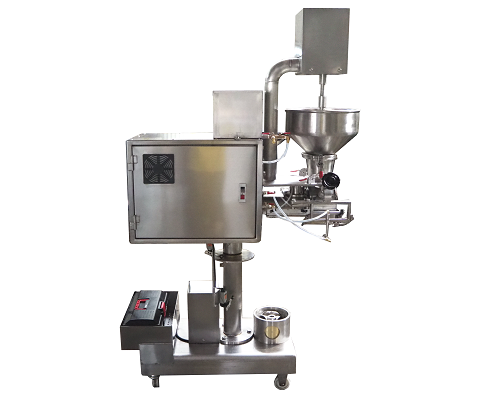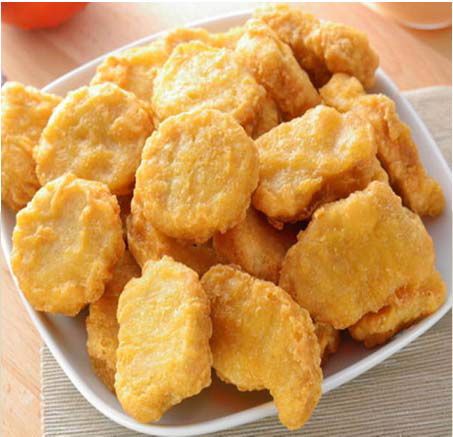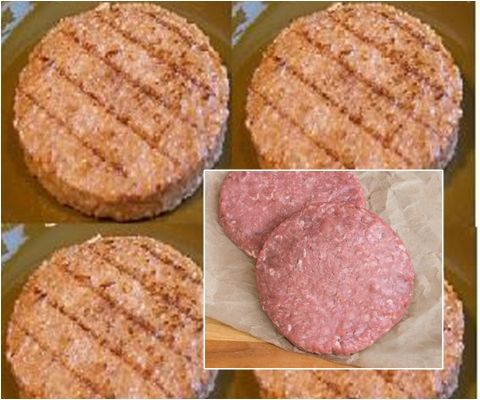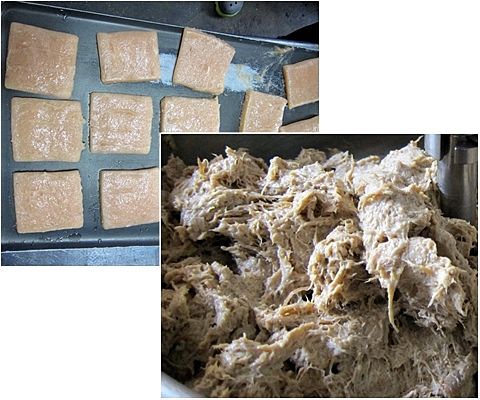 Ding-Han's DH806-1 is a professional food forming machine with patent. Small model, suited to a variety of mixtures of numerous textures and consistencies, e.g. meat, fish, potato, vegetable, TPV. DH806-1 uses feeding spiral to gently press mixture into a variety of shapes and sizes, e.g. burger patty, nuggets, hush brown, fish cake, vegan-meat, pet food… etc. Assisted by the drum scraper, the formed product is then smoothly ejected onto a conveyor or additional processing. DH806-1 is the industry standard for small to high volume food producers.
Features
1. The shape of molds can be customized for every kind of shape like chicken nuggets, fish cakes, or bar shape.
2. The auto-sprinkler function makes mold release easily.
3. The auto-scraper scrapes remnant to keep complete shape.
4. The forming speed can be adjusted as required.
5. Operation is simple with inverter system.
6. The height of machine can be adjusted.
7. The whole machine is made of stainless steel. It is easy to clean.
8. Optional purchase: connecting conveyor.
Specification
Power: 2HP, 220/380V, 50/60HZ, 3-phase
Size: L1020*W450*H1700 m/m
Production: 1200~4800pcs/ hr
Weight: 190kgs
Applications
It is applied to chicken/ pork/ fish/ beef, hamburger, tempura, chicken nuggets, hash brown, soybean product, vegan meat patties, plant-based meat, fish filet, fish crackers, squid patties, Japanese tempura, pet food and so on. The mould can be customized to meet different needs.
Movies

Taiwan Rice Pudding

Forming Pet Food(Pet Feed).

Hush Brown Forming

Forming Patties

Related Products

DH806-2

---

Ding-Han's DH806-2 is a professional food forming machine with patent. Big model, suited to a variety of mixtures of numerous textures and consistencies, e.g. meat, fish, potato, vegetable, TVP. DH806-2 uses feeding spiral to gently press mixture into a variety of shapes and sizes, e.g. burger patty, nuggets, hush brown, fish cake, vegan-meat, pet food… etc. Assisted by the drum scraper, the formed product is then smoothly ejected onto a conveyor or additional processing. DH806-2 is the industry standard for high volume food producers. Compare to DH806-1, DH806-2 has bigger machine size and production capacity, and DH806-2 is capable for bigger size products.

---

DH806-1

---

Ding-Han's DH806-1 is a professional food forming machine with patent. Small model, suited to a variety of mixtures of numerous textures and consistencies, e.g. meat, fish, potato, vegetable, TPV. DH806-1 uses feeding spiral to gently press mixture into a variety of shapes and sizes, e.g. burger patty, nuggets, hush brown, fish cake, vegan-meat, pet food… etc. Assisted by the drum scraper, the formed product is then smoothly ejected onto a conveyor or additional processing. DH806-1 is the industry standard for small to high volume food producers.

---

DH806S

---

Ding-Han's DH806S is the smallest food forming machine. Small model, suited to a variety of mixtures of numerous textures and consistencies, e.g. meat, fish, potato, vegetable, TPV. DH806S uses feeding spiral to gently press mixture into a variety of shapes and sizes, e.g. burger patty, nuggets, hush brown, fish cake, vegan-meat, pet food… etc. Assisted by the drum scraper, the formed product is then smoothly ejected onto a conveyor or additional processing. DH806S is small size but fully functioned, saving space and material. Combines with DH506-200, DH509S, and DH507S can be a mini production line: forming→battering→breading→frying→de-oiling. Please contact us to get it now!

---

---
Press Release
[Expo Notice] FHA Singapore is postponed to 2-5 March 2021

Venue: SINGAPORE EXPO // Booth: 2K2-03

Read More

[Holiday Notice] Dragon Boat Festival 2020/06/25 - 06/28

Our office will be closed 4 days for Dragon Boat Festival. Business will resume as usual on 2020/06/29(Monday). Thank you for your kind attention.

Read More

[Expo Notice] 2020 Foodtech & Pharmatech Taipei is postponed to be advised

Please contact us for any inquiry.

Read More