Multi-Layer Steam Cooking Machine
DH601B
Multi-Tier Steaming Machine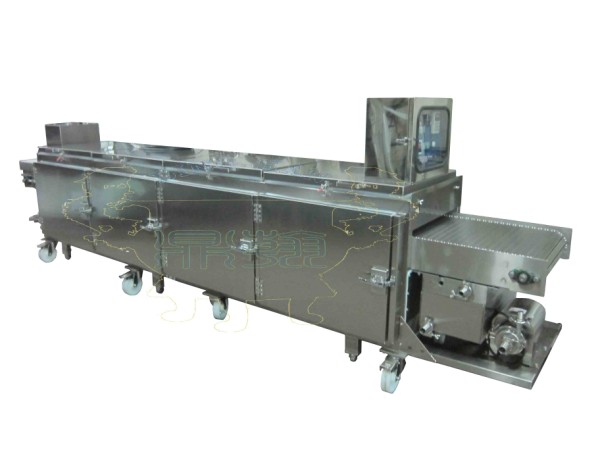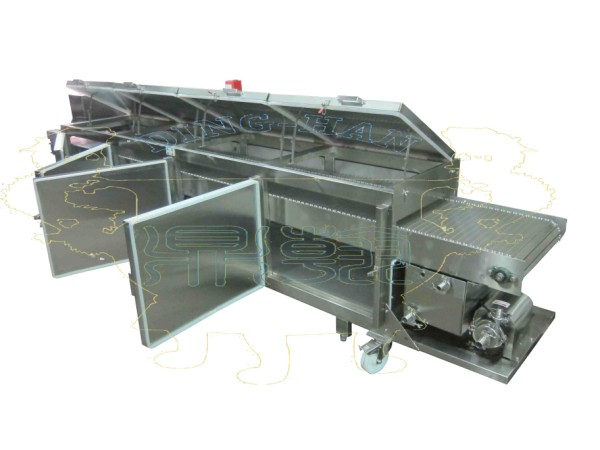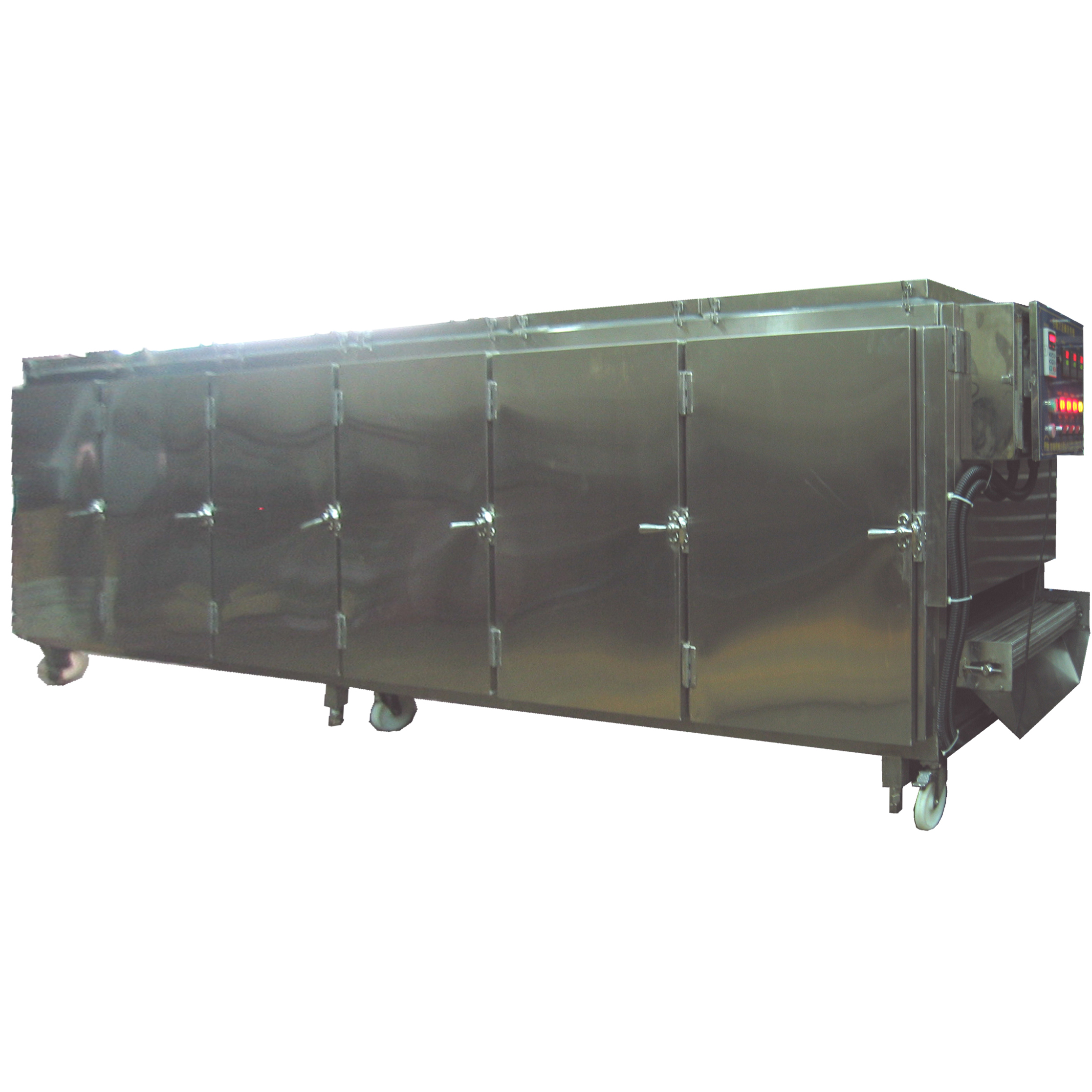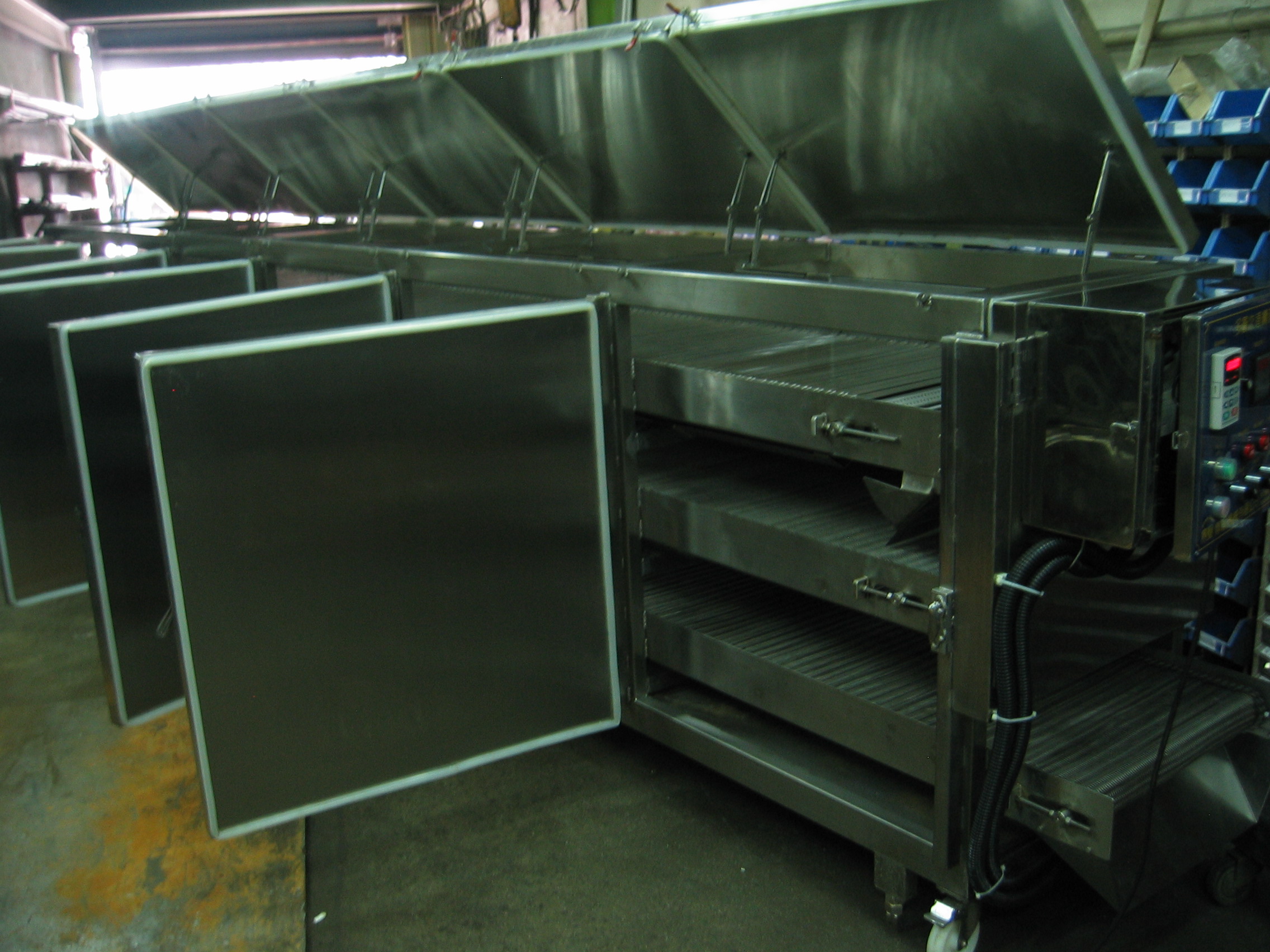 It is a professional steam fish, meat, vegetarian food, meat ball, pork thick, rou-geng, etc food processing machiney. Suitable for food company with huge proudution. Batch-Type. The machine size and specification can be customized.
Whole machine is made of stainless steels, includes smoke cover, clean door, easy to clean. Steam heating, automatically to keep steam temperature for improving quality. The temperature and speed can be adjusted and this machine can be customized for processing various products. Continuous machine is suitable for connecting with food production line.
Features
1. The whole machine is made of stainless steel.
2. It can be customized for different food.
3. It uses steaming boiler. (The steaming boiler is provided by buyer.)
4. The temperature and speed can be adjusted.
5. It includes smoke cover and clean door for clean easily.
Specification
Power: 3HP, 220/380V, 50/60HZ, 3-phase
Size: The size can be customized for planning whole plant to meet different needs and various products.
Applications
Broad scope of application, what the food can be steamed, this machine are available to process this kind of food. For example, steamed buns with stuffing, steamed bun, steamed dumpling, steamed bread, birthday longevity peach, mochi, barbecue bun, rice pudding, ham, meat ball, fish roll, steamed sponge cake, sao-mai, rice cake, red turtle cakes, rice dumplings wrapped in leaves, brown sugar cake, turnip cake, taros, vegetarian food, hot pot materials and so on.
Movies

Forming-Steaming-Cooling

Boiling-Steaming

Related Products

DH601A

---

It is a professional boil fish, meat, vegetarian food, meat ball, pork thick, rou-geng, etc food processing machiney. Suitable for food company with huge proudution.

---

DH601AP

---

It is a batch-type food processing machinery to boil/blanch/precook fish, meat, vegetarian food, vegetable, etc . Suitable for food industry with high quality.

---

---
Press Release
[Expo Notice] FHA Singapore is postponed to 2-5 March 2021

Venue: SINGAPORE EXPO // Booth: 2K2-03

Read More

[Holiday Notice] Dragon Boat Festival 2020/06/25 - 06/28

Our office will be closed 4 days for Dragon Boat Festival. Business will resume as usual on 2020/06/29(Monday). Thank you for your kind attention.

Read More

[Expo Notice] 2020 Foodtech & Pharmatech Taipei is postponed to be advised

Please contact us for any inquiry.

Read More