Industrial Mayonnaise Stirring Machine
DH701C
Mayonnaise Emulsifying Machine, Mayonnaise Mixer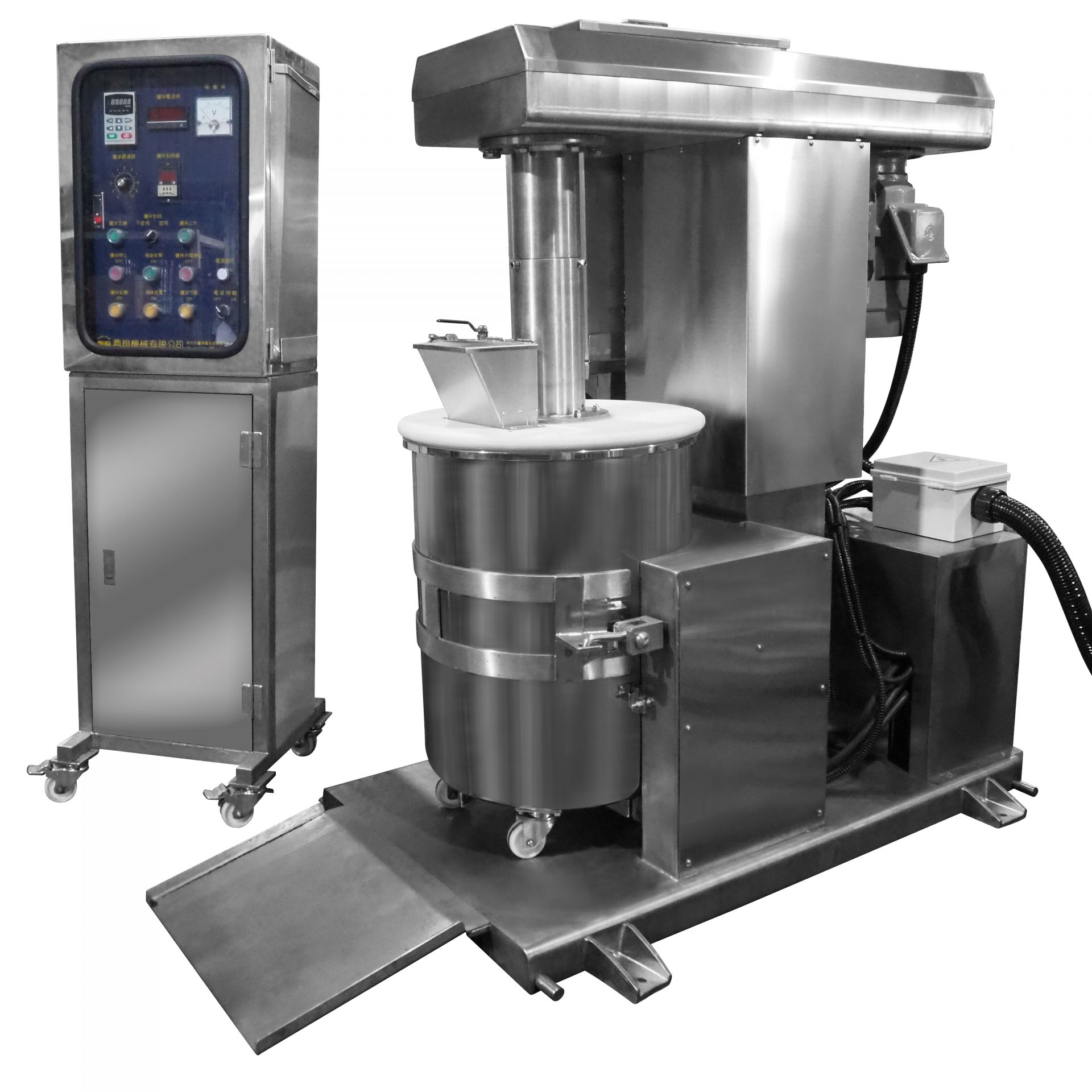 The fastest rotary speed in all of stirring machine, so it is a professional machine for making mayonnaise.
Beautiful shape hopper and stir are made of stainless steels, sanitary and can be cleaned easily. There are lots of model of stirring machine to meet different needs. This machine as the fast rotary speed in all of stirring machine, so that it is used to make mayonnaise. Stir can clockwise or anticlockwise and be lifted by motor, the speed can be adjusted, comes with timer can set the stir time and Ammeter to confirm whether the paste has become soft or not.
Features
I. The whole machine is made of cast iron.
II. The hopper and the stir is made of stainless steel.
III. It has speed regulator to adjust the stirring speed.
IV. It has ampere meter to see degree of paste.
V. The timer can set stirring time.
VI. The direction of stir can be clockwise or anti-clockwise.
VII. The stir can be elevated by motor.
VIII. This is special for mayonnaise making. It includes the salad oil tank and egg entrance for making mayonnaise.
Specification
Power- Stir 10HP, Inverter 15 HP, Hydraulic
motor 1HP
Size- L1450*W1000*H1720 mm
Production- 90kg/batch
Net Weight- 850kg
Applications
Salad sauce, cream, mayonnaise
Photo Gallery

Related Products

DH903-310

---

Suitable for making every kind of juice, smoothie, seasoning, sauce, paste, etc.

---

DH703

---

Mixer with high quality, suitable for bread store, shopping mall, restaurant, supermarket, etc., good at making snack or cake.

---

---
Press Release
[Holiday Notice] Double Tenth Day (Oct. 09-11)

Our office will be closed 3 days for Double Tenth Day. Business will resume as usual on 2021/10/12(Tuesday). Thank you for your kind attention.

Read More

2021/07/27 Taiwan is in second-level alert

COVID-19 had caused Taiwan's third-level alert from past few weeks, but fortunately, now we are in second-level alert. Epidemic have been well controlled and the cases have declined.
Staffs...

Read More

[Expo Event] 2022 FHA Singapore Expo: 3/28 - 3/31

Please contact us for any inquiry.

Read More