Dust Collector
DH511
Dust Collector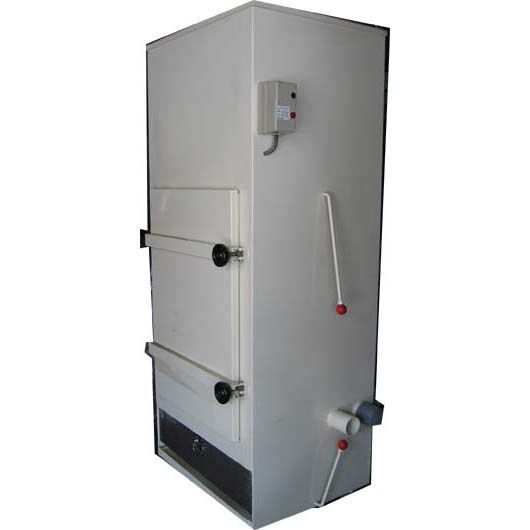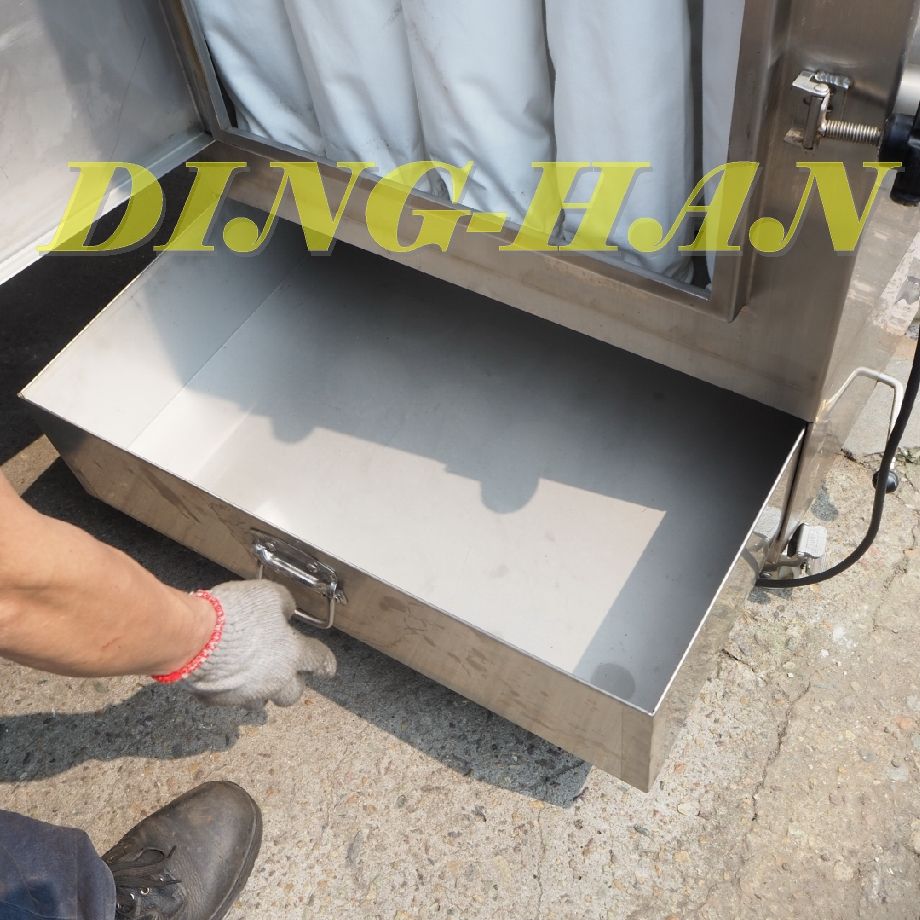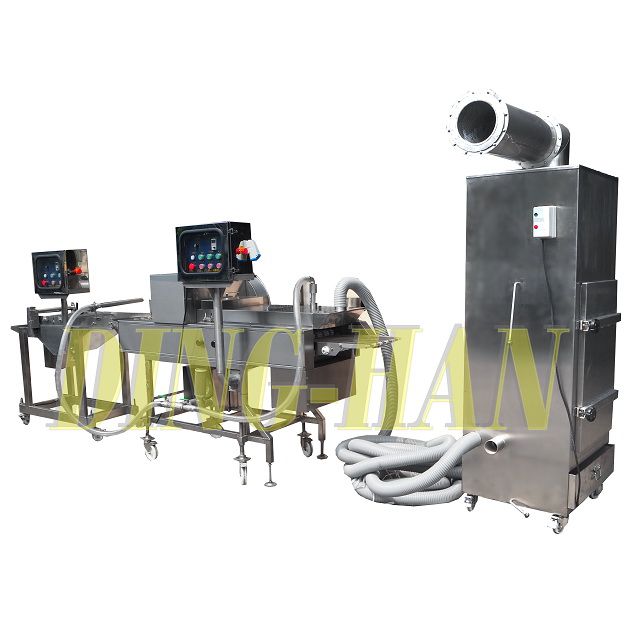 DH511 Dust Collector is complemental equipment for the crumb coating machine, which can reduce the dust scattered during the production process, improve the sanitary conditions, and reduce the harm and pollution of the workers inhaling and contacting the dust. It is especially suitable for the light and fine crumb, such as flour, corn starch, tapioca starch, etc. Please contact us for the inquiry!
The principle of dust collection is to draw dust through the filter bag with a powerful aspirator pump. The dust enters the filter bag and down to the bottom collecting drawer. The filter bag can be dismantled for cleaning, and the dust collection drawer is easy to discharge and clean. It comes with a silencer on the top to reduce the noise during operation. The dust collector can be used for one or two sets of crumb coating machines, and can also be used at both inlet and outlet for more efficient.

This dust collector is close to the dust site, saves piping work and greatly improves efficiency and mobility. The dust collector is auxiliary equipment for the crumb coating machine to prevent dust from scattering in the filed. It is an indispensable tool for the processing plant to use the dust collector which makes the environment clean and dust-free, improve the sanitation and personnel working conditions.
Features
1. Collect crumb dusts.
2. The filter bag is easy to clean and replace.
3. Collector drawer is easy to discharge and clean.
4. It's mobile and space-saving.
5. Painted-type and SUS-type are available for choices.
Applications
Complementary machine with crumb coating machine to make no dust work environment.
Related Products

DH506

---

This vertical-type breading machine (400/600 width) is suitable for food manufacturers who needs process food in higher productivity. Applied to coat chicken/meat/fish filet, chicken wings/nuggets, Tonkatsu, pork chop, hash brown, croquette, hot dog, refreshments...etc. This machine can also be connected with a forming machine(DH806-2) to be a production line. e.g. vegetarian fillet / nuggets. Auto-process with efficiency, fast and high quality. It's easy to operate, dismantle, maintenance and clean.

---

DH506-200

---

Table-top saves place and suitable to be live-showed in restaurant or chain stores to keep food fresh and draw customer's attention. Applied to coat chicken/meat/fish filet, chicken wings/nuggets, Tonkatsu, pork chop, hash brown, croquette, hot dog, refreshments...etc. This machine can also be connected with a forming machine(DH806-1、DH806-2) to be a production line. e.g. (vegetarian) fillet / nuggets. Auto-process with efficiency, fast and high quality. It's easy to operate, dismantle, maintenance and clean.

---

DH506-R

---

Specially in coating crumb, bread powder, etc. Applied to coat Spanish Mackerel or shrimps, etc.

---

---
Press Release
[Expo Notice] FHA Singapore is postponed to 2-5 March 2021

Venue: SINGAPORE EXPO // Booth: 2K2-03

Read More

[Holiday Notice] Dragon Boat Festival 2020/06/25 - 06/28

Our office will be closed 4 days for Dragon Boat Festival. Business will resume as usual on 2020/06/29(Monday). Thank you for your kind attention.

Read More

[Expo Notice] 2020 Foodtech & Pharmatech Taipei is postponed to be advised

Please contact us for any inquiry.

Read More